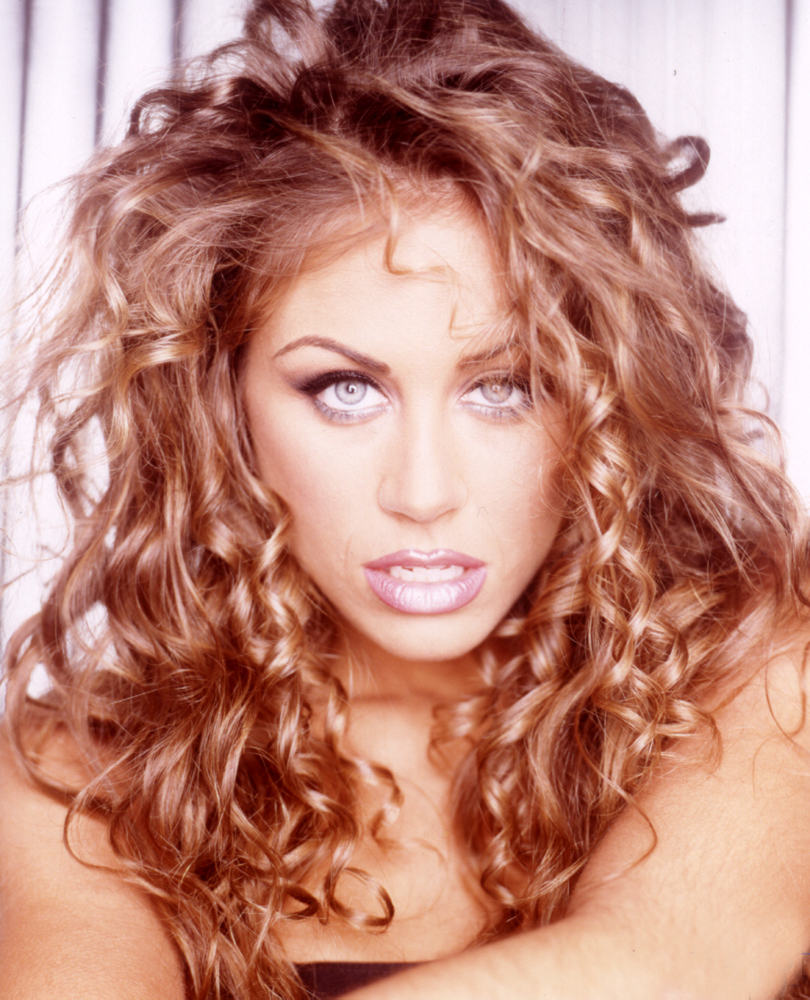 Stared in Porn: 1993
Career Status: Retired
Year Born: 1971
Born in: North Carolina
From: United States
Western Zodiac: Sagittarius
Eastern Zodiac: Boar
Race: Caucasian
Measurements: 36-23-34
Cup Size: D
Height: 5 Feet and 6 Inches
Weight: 114
Hair Color: Brown
Eye Color: Green
ABOUT Chasey Lain
Last updated on October 26th, 2020 at 03:51 pm
It's been many years since Chasey began her adult film career and in that time she has blessed us with hundreds of orgasms and blow jobs.  Chasey began her career as most starlets do, as an exotic dancer when she met a pornstar named Alexis DeVell. Alexis knew Chasey's good looks would help her go far in films and told Chasey to go for the big time which is exactly what she did.  Chasey's gorgeous features almost immediately landed her work with Wicked Pictures, and stardom soon awaited. In 2002, Chasey Lain was named AVN magazine's top 50 porn stars of all time.
Chasey Lain was born Tiffany Anne Jones on December 7, 1971, in Newport, North Carolina. Chasey grew up in Cocoa Beach, Florida on December 7th, 1971 (not 1965 like commonly reported) and is barely 5 feet tall and weighs about 100 pounds with a tiny 23-inch waist and an amazing 36D breasts.  It is commonly reported that Chasey is much taller than she actually is so when asked Chasey said "Yes I am shorter than people report but with my heels on I am about 5 foot 6, so that is probably where they are getting it from.
Chasey Lain Won These Awards
1996 XRCO Best Group Sex Scene
2003 AVN Hall Of Fame
Be sure and check out our porn awards database
Chasey's sex scenes are always quite sensual and she seems to favor oral sex in particular.  Although Chasey's newest titles don't feature her in that down and dirty, pure nasty sex most hardcore stars get famous for, you can find a little of that in her earlier work like "Submission", where she does get a load of cum sprayed all over her tits.
Chasey had been making movies since 1994 and started by working for Wicked Pictures.  Her first film, "The Original Wicked Woman" may be the first before and after boob job film — she got hers done during shooting — which adds a very interesting touch to the film itself.   Later that next year she moved over to Vivid Video.
Years later Chasey was asked why she so quickly jumped ship from Wicked to Vivid and she said "It's not that Wicked treated me bad.  It was nothing like that at all.  Back then Wicked didn't do contracts and Vivid offered me one.  There was no way to know what my future was going to be like with Wicked when they weren't willing to commit to anything and Vivid was.  And well, Vivid is the class act of porn.  No other company commits the money and effort that Vivid does to further a star's career.  When the opportunity arose for me to get a contract with Vivid, how could I say no?"
Her first movie for Vivid was "White Wedding", which is a quirky little movie about Chasey trying to decide who she is going to be with, her fiance, the best man, or the maid of honor.  In the end, she does them all!  Why decide when you don't have to? 🙂
Chasey has a very fascinating family history, that most people aren't aware of. Her uncle serves as chief of police and her mother's father was some big grand poobah with the Masons. She also said that her grandmother was an Eastern Star and that she was raised in the Masonic Lodge. But even more interesting is that Chasey Lain's great, great grandfather is Henry Clay. Henry Clay (April 12, 1777 – June 29, 1852) was a leading American statesman and orator who represented Kentucky in both the House of Representatives and Senate. He was the founder and leader of the Whig Party and a leading advocate of programs for modernizing the economy (such as factories, canals, railroads, and banks) and a Senate committee chaired by John F. Kennedy named Clay as one of the five greatest Senators in American history.
About the Fame Registry Rankings
This biographical information about Chasey Lain was last updated on October 26th, 2020 and considered to be accurate at that time. While things change all of the time in a porn stars life and career, we do our best to keep this up to date and that is why we list the most recently modified date so that you know the last time this information was updated or modified in some way. Information from this profile page is used to from our pornstar popularity reports. The Fame Registry ranking updates are typically done about once per month. You can see when the last popularity ranking update was in the upper right hand corner of your screen.