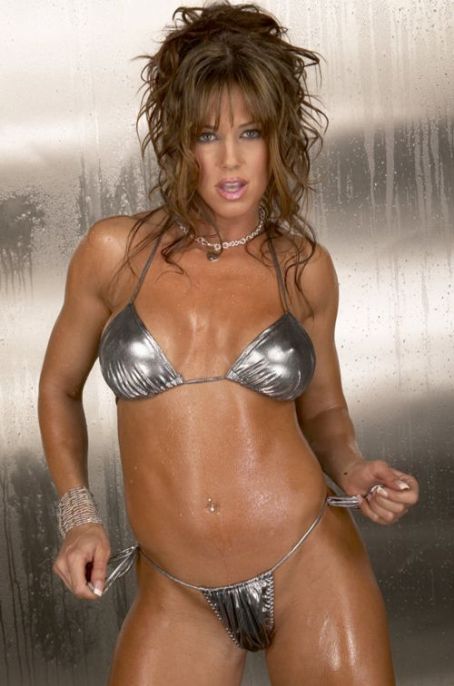 Stared in Porn: 1989
Career Status: Retired
Year Born: 1968
Born in: Kansas
From: United States
Western Zodiac: Cancer
Eastern Zodiac: Monkey
Race: Caucasian
Measurements: 36-24-32
Cup Size: C
Height: 5 Feet and 6 Inches
Weight: 120
Hair Color: Brown
Eye Color: Grey
ABOUT Racquel Darrian
Last updated on November 6th, 2020 at 05:24 pm
In her day Racquel Darrian was a true superstar. She was one of the biggest porn stars of the 1990s and over the years has truly become a legend in her own right.  Born Kelly Jackson on July 21, 1968, in Kansas, this brunette beauty is part Spanish and part American Indian.
Most people think that Racquel was a nude model first and then got into movies eventually but Racquel's first movie was actually made in 1988 and her first magazine appearance wasn't until the next year.  For more than a decade Racquel lived a double life as a model and adult actress.  Most of her earlier model jobs would be under her real name "Kelly Jackson" and her movie performances would be billed under "Racquel Darrian" or some variation thereof.  Her lists of alias's include Kelly Jackson (her real name), Racquel Darrian, Racquel Devon, Racquel Davon, Racquel Damian, Racquel Damien, Racquel Derrian, and Racquel Corben.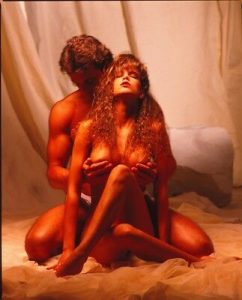 Racquel Darrian's massive success was quite a testament to her beauty and volcanic on-screen sexuality. Racquel has spent most of her career as a Vivid girl, starring in only big-budget, top-notch productions.  But what most people don't realize is that Racquel has done just as many movies for other companies over the years than she has for Vivid.  If you add them all up, her random appearances in other titles equal those from her Vivid career.
At last count, Racquel Darrian has appeared in about 99 movies and 121 magazines from 1988 to 2000.  Her most popular titles were those she did for Vivid, where Racquel became a megastar, some of which include "Original Sin", "Bonnie and Clyde 1: Outlaws of Love", "Bonnie and Clyde 2: Desperado", "Bonnie and Clyde 3: The Secrets of Bonnie and Clyde", "Bonnie and Clyde 4: The Revenge of Bonnie and Clyde", "Intimate Journey", "Cloud 9", and "Cinderella 2: The Step Sister.
Racquel is married to porn stud and long time co-star, Derrick Lane.  For years would only perform on camera with Derrick Lane or in girl/girl scenes. Luckily for us, that changed and that is when her career really took off.
Racquel Darrian and Derrick Lane make their home in the city of sin itself …. Las Vegas, Nevada where locals commonly report running into her at the grocery store or at the gym.  Racquel is reported to work out several times a week.  Racquel has made health and fitness a top priority in her life which is why repeated rumors of her heavy drug usage /coke habit seem unlikely.
As one of the most alluring women in the world, her popularity is no accident. Racquel works out constantly to keep her body in top shape which enhances her on-screen performances … as Racquel always gives us scorchingly, sexy, trysts full of bouncing, and panting gymnastics.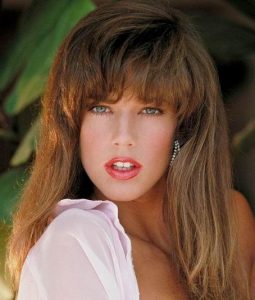 Racquel lost her contract with Vivid a few years ago; rumor was drug abuse but that has never been confirmed. All we know is Vivid dropped Racquel right in the middle of making a movie and will make no further comment about it.  In fact, Vivid not only stopped production of the movie after getting rid of Racquel, but they also ditched all footage and said the movie would never see the light of day despite spending an untold amount of money on the movie.  Some people have said that the title was almost completed.  What was the real story behind it?  Nobody really knows except maybe Racquel and the execs at Vivid.
Nowadays Racquel has just been enjoying what she calls a normal life with her husband and her daughter who was born in June of 1997.

Although Racquel is no longer making adult movies, that doesn't mean she is gone for good.  Through her many years in the business, she has given us some wonderful scenes that will no doubt appear in compilation titles for years to come.  Will Racquel ever make a return to adult movies?  Probably not. She's been gone for a long time. But that doesn't mean we can't still enjoy watching all of her wonderful movies in dreaming about her.  🙂
Racquel Darrian Won These Awards
1993 AVN Best Tease Performance
Be sure and check out our porn awards database
About the Fame Registry Rankings
This biographical information about Racquel Darrian was last updated on November 6th, 2020 and considered to be accurate at that time. While things change all of the time in a porn stars life and career, we do our best to keep this up to date and that is why we list the most recently modified date so that you know the last time this information was updated or modified in some way. Information from this profile page is used to from our pornstar popularity reports. The Fame Registry ranking updates are typically done about once per month. You can see when the last popularity ranking update was in the upper right hand corner of your screen.