Riley Reid Social Media Channels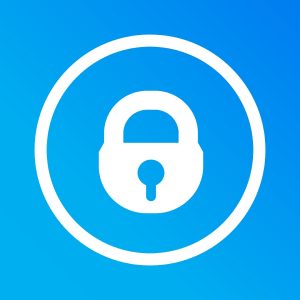 ---
Riley Reid, born on July 9, 1991, in Miami Beach, Florida, is a highly acclaimed and award-winning adult film actress who has been captivating audiences since her debut in 2011. Known for her captivating performances, unique charisma, and undeniable sex appeal, Riley has quickly become one of the most popular and sought-after performers in the adult entertainment industry.
Raised in a household with mixed Cherokee, Chickasaw, Dominican, Dutch, German, Irish, Puerto Rican, and Welsh heritage, Riley Reid possesses an exotic and mesmerizing beauty. She started her career as an exotic dancer, and at the age of 19, she made the bold decision to enter the adult film industry. Her decision paid off, as she quickly gained recognition and a loyal fan base due to her exceptional on-screen presence and natural talent.
Over the years, Riley has starred in numerous adult films across various genres, showcasing her versatility as a performer. Her work has been recognized by several prestigious awards, including the AVN Awards, XBIZ Awards, and XRCO Awards, among others. Riley's career highlights include winning the AVN Female Performer of the Year in 2016, a testament to her dedication and passion for her craft.
Not one to limit herself, Riley has also ventured into directing, producing, and even launching her own website. Her entrepreneurial spirit and creative vision have allowed her to expand her brand and further engage with her fans on a deeper level.
Riley Reid is a prominent advocate for sex positivity and mental health awareness. She uses her platform to destigmatize conversations around sex, self-expression, and mental well-being, making her an influential figure both on and off the screen.
In summary, Riley Reid is a dynamic and influential star in the adult entertainment industry. Her captivating performances, versatility, and dedication to her craft have made her a fan favorite and an inspiring figure. As she continues to evolve and explore new avenues in her career, there is no doubt that Riley Reid will leave an indelible mark on the industry and continue to inspire fans worldwide.choice for adult content enthusiasts.
---
Riley Reid FAQ's
Q: Does Riley still have Instagram?
A: Riley Reid lost her second Instagram account in May 2019.
"I don't think Instagram likes how much I promote eating ass because my account just got deleted again".
Her newest and official Instagram account can be found on the Instagram link on this page.
---
Q: What is Riley Reids Net Worth?
A: According to multiple web sources, Riley Reid's net worth is estimated to stand between $2 million – $3 million USD however, these web sources have not been validated and are often inaccurate.
---
Riley Reid Won These Awards
2012 Nightmoves Best New Starlet

2013 XBIZ Best New Starlet

2014 AVN Best Boy/Girl Sex Scene

2014 AVN Best Girl-Girl Sex Scene

2014 XBIZ Best Actress – Parody Release

2014 XBIZ Best Supporting Actress

2014 XBIZ Female Performer Of The Year

2014 AVN Best Three-Way Sex Scene – Girl/Girl/Boy

2016 AVN Best Anal Sex Scene

2016 AVN Best Double Penetration Sex Scene

2016 AVN Best Girl-Girl Sex Scene

2016 AVN Favorite Female Performer

2016 AVN Female Performer Of The Year

2016 AVN Social Media Star

2016 XBIZ Best Sex Scene – Couples-Themed Release

2016 XBIZ Best Supporting Actress

2017 AVN Social Media Star

2017 XBIZ Best Sex Scene – All-Sex Release

2017 XBIZ Best Sex Scene – Virtual Reality

2017 AVN Best Girl-Girl Sex Scene

2017 AVN Favorite Female Porn Star

2018 Pornhub Best Porn Twitter

2018 Pornhub More The Merrier – Top Gangbang Performer

2018 Pornhub Most Popular Female Performer

2018 XBIZ Performer Site Of The Year

2018 AVN Best Three-Way Sex Scene – Girl/Girl/Boy

2018 AVN Social Media Star

2018 Fleshbot Best Girl/Girl Scene

2018 Fleshbot Female Performer of the Year

2019 AVN Favorite Porn Star Website

2019 AVN Social Media Star

2019 Pornhub All at the Same Damn Time?Top DP Performer

2019 Pornhub Back Door Beauty?Top Anal Performer

2019 Pornhub Best Twitter (Fan-Voted)

2019 Fleshbot Best Social Media Personality

2020 AVN Best All-Girl Group Sex Scene

2020 AVN Best Double-Penetration Sex Scene

2020 PornHub Favorite Social Media Personality
Be sure and check out our porn awards database
Special Honors and Titles
Free Photo Galleries Featuring Riley Reid