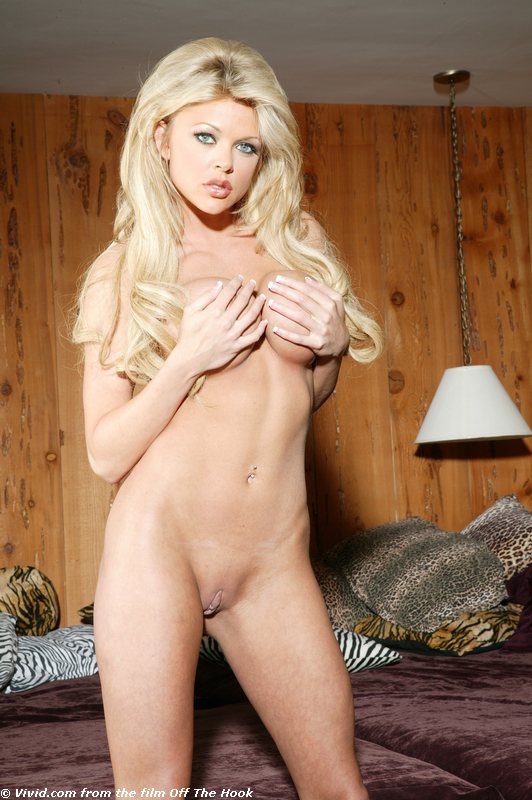 Stared in Porn: 2001
Career Status: Retired
Year Born: 1982
Born in: Missouri
From: United States
Western Zodiac: Virgo
Eastern Zodiac: Dog
Race: Caucasian
Measurements: 36-24-36
Cup Size: DD
Height: 5 feet and 7 inches
Weight: 121
Hair Color: Blonde
Eye Color: Blue
ABOUT Sunrise Adams
Last updated on October 26th, 2020 at 04:27 pm
Sunrise Adams began her career as a porn star in 2001 (She officially began working as a porn star on January 8, 2001). She had learned about the business from her aunt Sunset Thomas who had been a porn star for the previous 10 years. Her aunt was a runner-up for Penthouse Pet of the Year in 1998 and is a member of the Adult Video News Hall of Fame.
It wouldn't be long before Sunrise Adams would surpass her aunt in fame and be signed as an infamous Vivid girl …. in fact, it happened quicker than most would have thought. After being in the business just a few short months Sunrise Adams was offered a deal to work with Vivid but turned it down. She was still new and wanted to try freelance work for a while. Sunrise Adams performed in a handful of movies during those first few months before finally agreeing to an 8 movie deal with Vivid. Things went well for Sunrise while she was at Vivid and in 2003 she was nominated for the AVN award for the Best New Starlet. Although she didn't win that award, it would not be her last nomination. The very next year Sunrise Adams would get four AVN nominations including Female Performer of the Year, in large part due to her work in the movie Heart of Darkness. The next year things would only get bigger and better for Sunrise Adams and she would star in one of the biggest selling movies of the year DEBBIE DOES DALLAS: THE REVENGE. It was clear that Sunrise Adams was a fan favorite but what was unusual is that she was also beloved by her co-workers and the critics alike.
Sunrise Adams was born September 14, 1982 in St. Louis, Missouri but her family moved to a rual east Texas town soon after. Sunrise says "I grew up in Pickton, Texas, population 90, with no phone, one TV channel and no one to play with for miles." Pickton, Texas is a very small town east of Dallas. It's barely even a dot on the road map but if you are looking you can find it just south of Sulphur Springs and slightly east of Como. If you hit Winnsboro you gone to far and need to head back north and a tad west. No seriously, this town is so small it has a reported to have less than 100 people in it yet it has two churches. At one time the population awas as high as 500 people (in about 1914) but as of 2,000 it is estimed to be about 90 with thirteen businesses.
When Sunrise Adams was barely 19 years old she moved to California with her aunt to begin her career as a porn star. Sunrise Adams says she's known for most of her life that she was going to be a porn star. Her aunt would tell her stories about it in the 1980s and Sunrise knew it was her way to fortune and fame well before most girls were done playing with Barbies.
Sunrise Adams may be a hot blonde, but she's far from a stupid girl. Besides continuing her education, she takes the money she makes in the porn business and reinvests it into real estate. She already owns several rental properties in Texas and has plans to do quite a bit more in the real estate market in the future.
Sunrise Adams Won These Awards
2004 AVN Best Oral Sex Scene – Film
Be sure and check out our porn awards database
About the Fame Registry Rankings
This biographical information about Sunrise Adams was last updated on October 26th, 2020 and considered to be accurate at that time. While things change all of the time in a porn stars life and career, we do our best to keep this up to date and that is why we list the most recently modified date so that you know the last time this information was updated or modified in some way. Information from this profile page is used to from our pornstar popularity reports. The Fame Registry ranking updates are typically done about once per month. You can see when the last popularity ranking update was in the upper right hand corner of your screen.