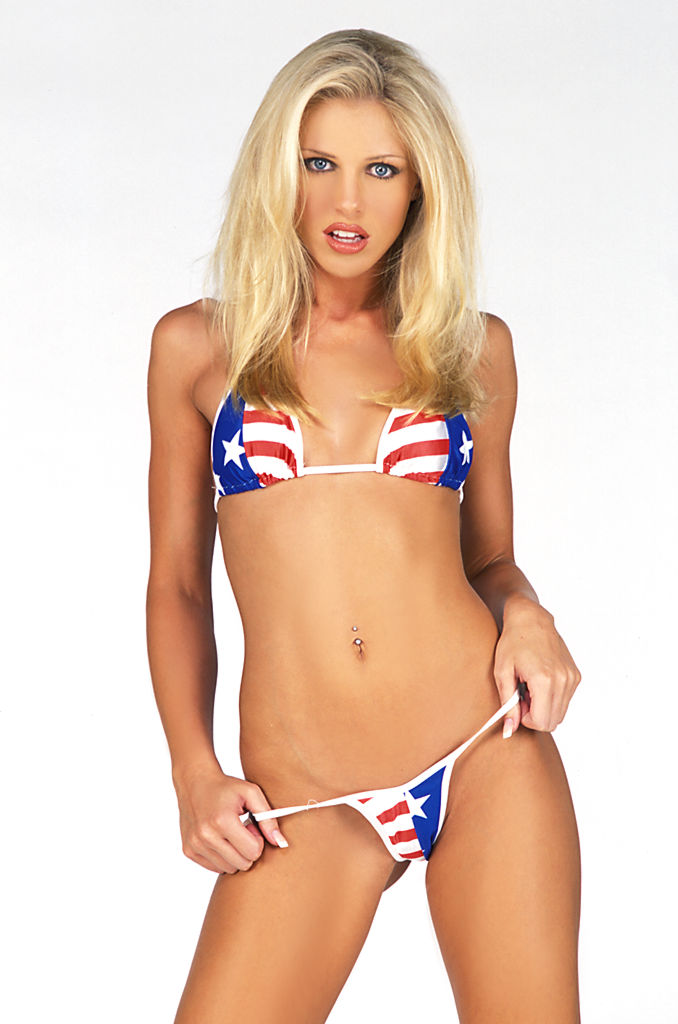 Stared in Porn: 2000
Career Status: Retired
Year Born: 1979
Born in: Utah
From: United States
Western Zodiac: Pisces
Eastern Zodiac: Sheep
Race: Caucasian
Measurements: 32-24-31
Cup Size: C
Height: 5 feet and 7 inches
Weight: 110
Hair Color: Blonde
Eye Color: Blue
ABOUT Tawny Roberts
Last updated on October 27th, 2020 at 10:06 am
Tawny Roberts was born on March 18, 1979, as Adrienne Almond. Although this 5 foot 7-inch goddess was born in Utah she grew up in Texas and that gave Tawny Roberts her southern charm. But don't let her southern sweetness fool you, Tawny is a girl who loves to have a good time! Tawny Roberts says that her first movie was for Jill Kelly in late 2001 but I guess she forgot about the work she did for Metro, a low budget porn producer in late 2000, early 2001. The movies she did for Metro during that time were Wild Cherries, All Teens Love Cum, and All Fucked Up.
One thing you can say about Tawny Roberts is that she isn't afraid of hard work. Whereas most porn stars in those days did 4-5 movies a year at best, Tawny sometimes did as many as 10 a year and it seems her hard work paid off because it landed her an exclusive contract with Vivid Entertainment as an infamous Vivid Girl and she stayed under contract with them for about 2 years. It was during this time that she was filmed for a reality show that aired on Showtime about her work as an adult star.
Tawny Roberts says she is a normal girl, like the girl next door and that being a famous porn star hasn't really changed her. This could be in part to her strict upbringing. Tawny grew up in a very traditional Mormon family. Her father was a Bishop, one of the key positions within the Mormon Church. A bishop is the leader of a local congregation (just like a minister or pastor). Oh yeah, that makes Tawny Roberts a preacher's daughter! Guess that explains a whole lot! =)
So how did Tawny get started in making movies? Well, apparently she was at the Key Club in Hollywood when she met Dayton Rains. The Key Club is a nightclub on the Sunset Strip where to this day porn stars still hang out including Tawny's friend Mary Carey and sometimes Devon. It's a popular hangout and features various live local bands.
Dayton and Tawny became friends and Dayton Rains told her about the ins and outs of the adult business. Dayton was a Vivid girl during this time so Tawny Roberts went to try and get a contract with Vivid herself, unfortunately, Vivid was going through some changes during this time so they really weren't signing any new girls. This was the time when Vivid signed a big distribution deal with Larry Flint / Hustler.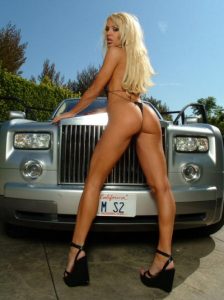 Tawny Roberts however didn't let that discourage her. Instead, she went out and found work on her own. After making some low budget movies for Metro and doing some modeling for adult magazines trying to make a name for herself, she called up Jill Kelly which she met one night while out partying with friends. Jill offered her some work in a few of her titles and on the side Tawny did some movies for other low-medium budget companies like Odyssey, Evil Angel, and Digital Sin.
In about 2002 Tawny got her lucky break and got her first contract with a fairly decent company – VCA. Tawny's contract with VCA lasted about a year and as she looked back over the past few years she knew she wasn't going to get anywhere unless she could get on with the marketing powerhouse, Vivid who has over the last 20 years made more girls famous than all other companies combined. Although Tawny's contract with VCA was for two years, they agreed to let her out of her contract.
Tawny Roberts went back to Vivid and showed them that she was worth their time and they agreed! Vivid signed Tawny Roberts for a two-year contract which includes six movies a year. Tawny's first few movies with Vivid won her critical acclaim.
In addition to starring in several adult films, Tawny has been featured in FHM, Playboy, and Revolver magazines and has an uncredited role in the 2003 feature film, Shade, starring Sylvester Stallone and Jamie Foxx, as a dancer in the club. Sure it wasn't a big role, but hey she got a part in a real mainstream movie! In 2003 she also did an episode of The Man Show and that same year she was hired to do an episode of what she thought was called Lap of Luxury but turned out to be The Joe Schmo Show. A reality series not unlike the bachelor. She played the role of a high priced hooker.
It is interesting to note that unlike most porn stars of Tawny's fame, she has never done the Howard Sterns how. What makes this even more unusual is that in December of 2005, Howard stated that he thought Tawny was really hot. He later learned that Tawny once tried to get onto the show but wasn't allowed to come up from the lobby.
Tawny says that her hobbies are Snowboarding, traveling, wakeboarding, and running. She's been active all her life. In high school, she played basketball, volleyball, and golf. After high school, she went back to Utah for college where she studied Retail management which is what brought her to California. After graduation from their 2-year program, Tawny moved to LA to work in a department store in their management training program. It was during this time that she met fellow porn star Dayton Rains and learned about the adult business. She soon quit her job at the department store and never looked back.
About the Fame Registry Rankings
This biographical information about Tawny Roberts was last updated on October 27th, 2020 and considered to be accurate at that time. While things change all of the time in a porn stars life and career, we do our best to keep this up to date and that is why we list the most recently modified date so that you know the last time this information was updated or modified in some way. Information from this profile page is used to from our pornstar popularity reports. The Fame Registry ranking updates are typically done about once per month. You can see when the last popularity ranking update was in the upper right hand corner of your screen.